Color crepe paper is a great way to add color and texture to your paper craft designs. This high quality, heavy crepe paper comes in a variety of colors and is perfect for making paper flowers, wedding and special event decor, elegant gift wrapping, kids' craft projects, and so much more! The crepe paper has a visible crepe texture and is made of 80-100gsm (grams per square meter).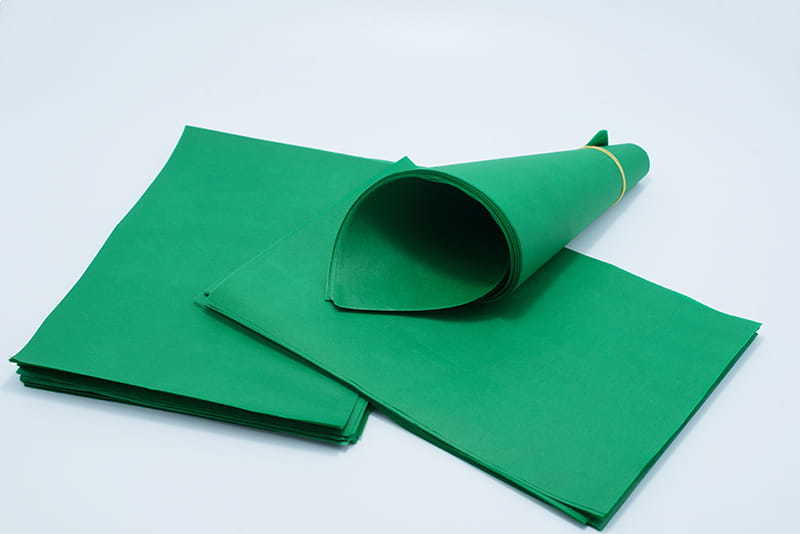 Make paper flowers, paper garland, tissue-like pom poms, photo backdrops, homemade pinatas and more with these beautiful curated colors! The Enchanted Garden Collection includes 10 curated colors including: Onyx, Evergreen, Juniper, Mango, Poppy, Cherry, Ruby, Aubergine, Merlot and Raspberry. Each pack of curated crepe paper is 20 inches wide and 7.5 feet long.
This crepe paper is great for making your own party decorations and is easy to work with. You can stretch, curl and twist the crepe paper to create unique textured paper crafts that will last a lifetime! The crepe paper is made in the USA and shipped with extra care. Due to the natural production process, there may be slight variations in color between batches.  Please keep in mind that crepe paper is not water fast and should be stored out of direct sunlight.