Disposable towel
may seem like a quick and easy cleaning option for everyday messes and spills, but it comes with a huge ecological footprint. Switching to reusable paper towels is an excellent choice to limit your disposable waste while still keeping your hands clean and dry. However, reusable paper towel alternatives typically require an initial investment and may need to be washed more often than traditional single-use disposables.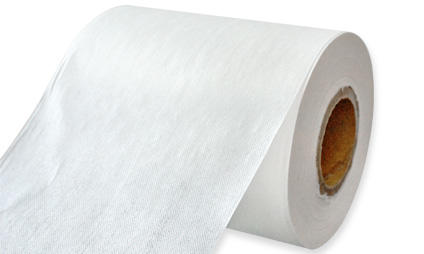 Choosing the right towel material is an important factor in choosing a sustainable option. Towels made with natural fibers absorb liquid better and hold up to repeated use without deteriorating quickly. They also do not shed lint as synthetic fabrics can and are softer on the skin.
Towels made with recycled materials are an eco-friendly choice as well. Depending on the material, these towels may not be as strong or durable as those made with virgin cotton and linen, but they are made from recycled products which means they help reduce your carbon footprint while supporting green initiatives. These reusable options are available in a variety of sizes to meet your individual needs.
There are many benefits to switching from disposable paper towels to reusable cloth ones. The most obvious advantage is financial: a family can save hundreds of dollars a year by making the switch. There are also environmental advantages, such as reducing the amount of trash that is produced, and limiting the number of plastic and paper products that end up in landfills.
The best reusable towel material to choose is one made of natural fibers, such as cotton or bamboo. These options are highly absorbent, do not shed lint as synthetic materials can, and are softer on the skin than some other options such as muslin and linen.
Besides reducing your waste, these eco-friendly reusable towel options are also healthier for you than conventional paper towels, which contain bleach and other chemicals. They are typically free of dyes and fragrances, as well as inks and other additives that can leave a residue on your hands and damage your health.
Some reusable paper towel alternatives, such as If You Care re-usable paper towels, are made using a patented process from a three-dimensional blending of cellulose and non-GMO unbleached cotton with mirabilite — a natural mineral salt. This makes the resulting product extremely porous and highly absorbent, capable of soaking up to 16 times its weight in water. This enables them to absorb even greasy messes such as grease, oil, and paint.
These reusable towels are available in various sizes and are ideal for restaurants, hotels, hospitality, exercise facilities, and households. Other reusable towels are made from recycled materials and come in different weights and sizes. These towels are designed for hand washing and can be used as an alternative to cloth towels in places where cleanliness is a top priority. These reusable towels are free of inks, dyes, and perfumes and are great for food handling and dishwashing. They are made of soft, smooth, high-quality material that can be reused repeatedly and will not pill or fade.