Nonwoven fabrics are flexible and soft materials made by combining fibres with an adhesive to form a mat or net. They are often used in wiping applications. They are able to retain water and other chemicals for cleaning, as well as absorbing stains and odors. PP and wood pulp combined nonwoven is also biodegradable, which helps reduce the amount of disposable wipes sent to landfills.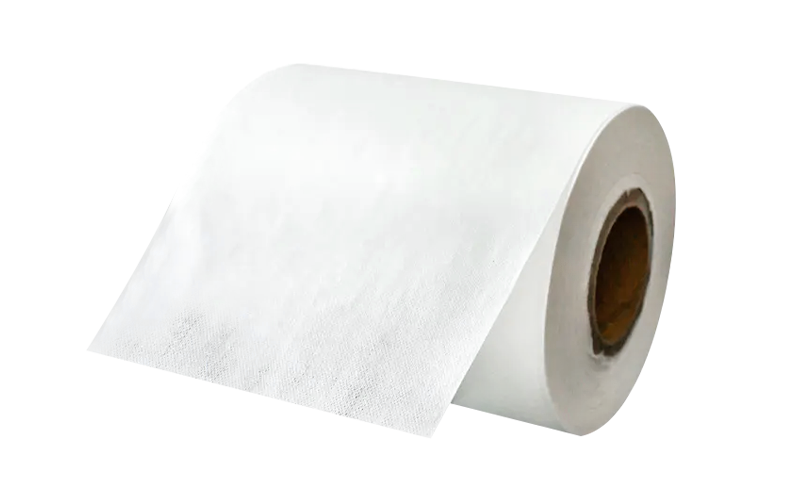 Pulping is the process of breaking down wood and other plant materials into its constituent fibres. The primary raw material in the pulping process is cellulose. During the kraft pulping reaction, the lignin structure of the wood or other plant material is degraded to yield cellulose and hemicelluloses, which are the constituent molecules of papermaking pulp. The pulping reaction also releases foul-smelling compounds, such as hydrogen sulfide, dimethyl sulfide and methanethiol, which cause a unpleasant odour.
The
PP and wood pulp combined nonwoven
has high air permeability, strong elasticity and basically no shrinkage. It also has a good dispersibility effect because of the cohesion between Danufil and wood pulp fibres. The 3D entanglement skeleton formed by Danufil fibres determines the mechanical properties and dispersibility of the product, while the wood pulp fibres ensure its degradability.
Because of rational selection to the length of the fibres in the wood-pulp fiber layer and fibrous nonwoven layer, the PP and wood pulp composite nonwoven can guarantee that the degradable effect is broken up and the product has excellent tension, anti tear and scuff resistance again; it can not drop bits or have the slag falling off, and can embody excellence in water imbibition; when used as kitchen guarding, it will not block pipelines after being discarded and ultimately attain environment protecting effect.